Iain Burnett Highland Chocolatier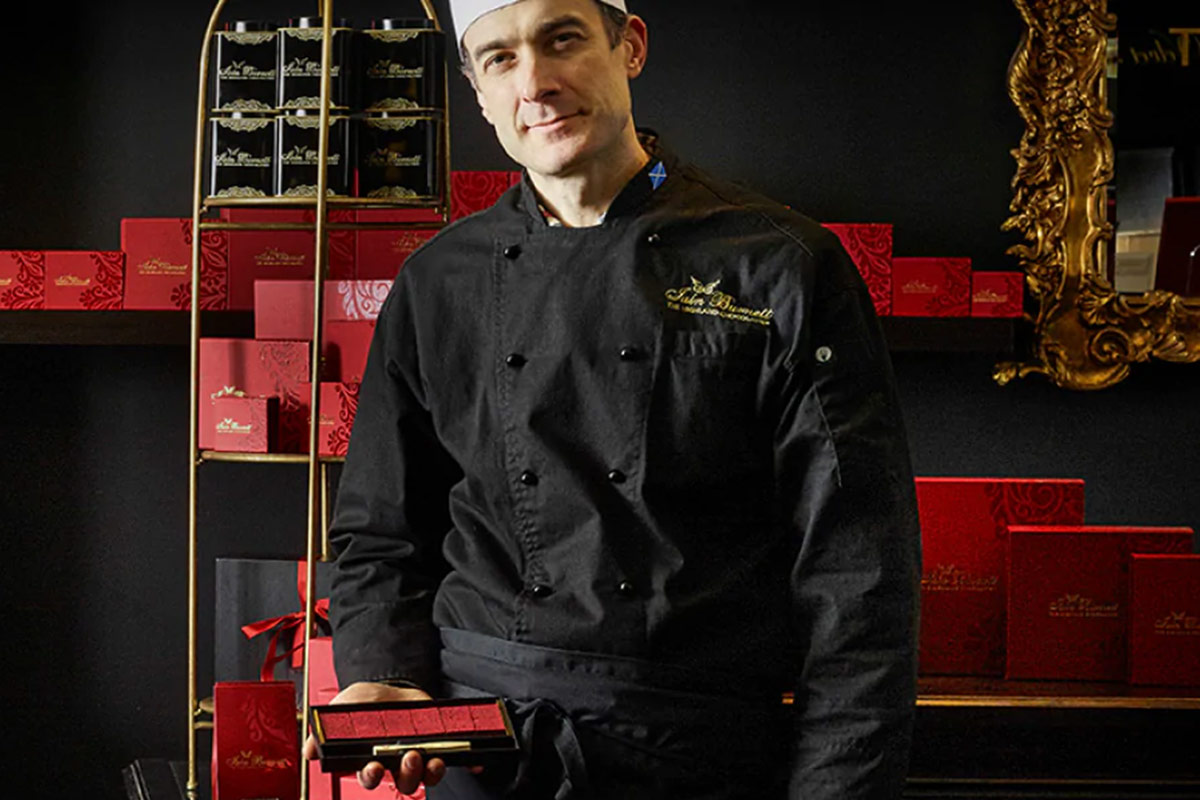 Iain Burnett Highland Chocolatier is an award-winning producer of luxury handmade chocolates, based in Perthshire, Scotland.
Iain's luxury velvet truffles hold a range of international awards including Gold, Silver and Bronze medals at the International Chocolate Awards, as well as a Gold medal at the Academy of Chocolate Awards. Master chocolatier Iain Burnett has also been nominated for Scottish Food Producer of the Year.
Their gourmet chocolate is made using only the finest ingredients, and each chocolate is handmade with care and attention to detail. Iain's passion for chocolate shines through in every aspect of his business, from the quality of his velvet truffles to the way he interacts with his customers.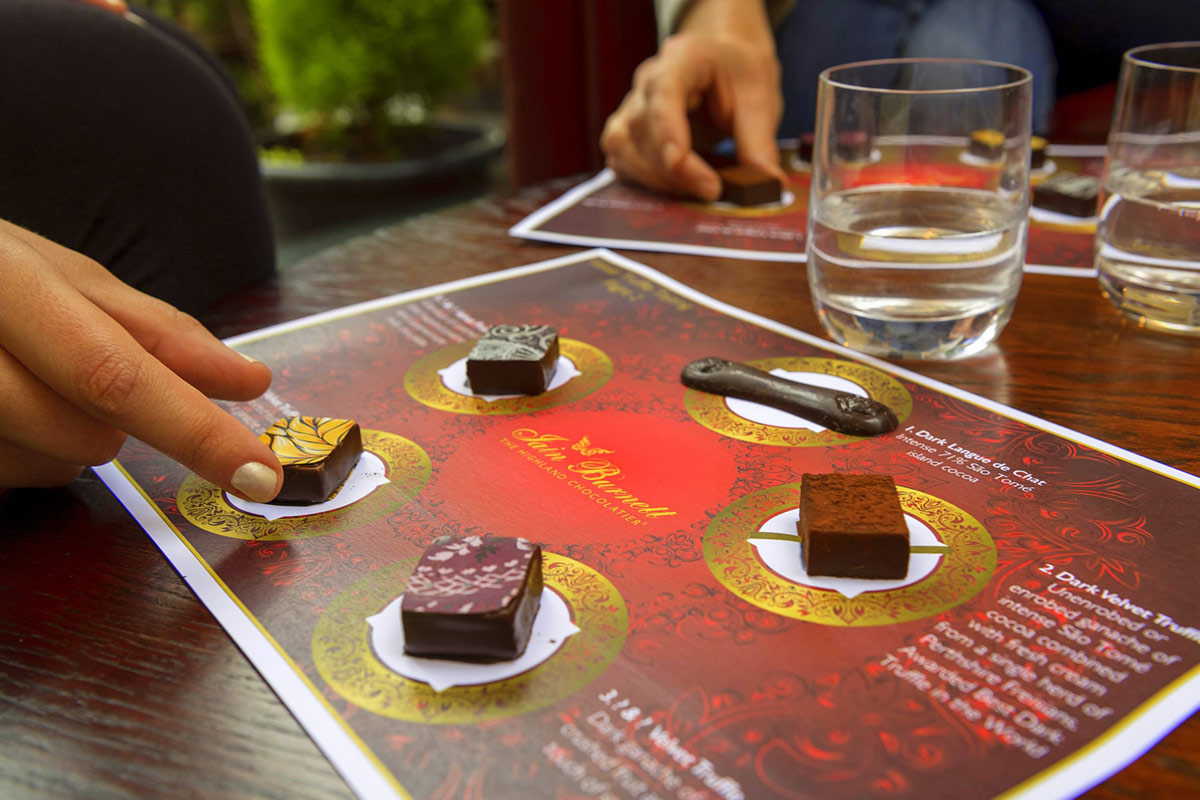 Visiting Iain Burnett Highland Chocolatier Chocolate Shop
Based in Grantully just outside of Pitlochry, The Highland Chocolatier chocolate shop is an award winning visitor attraction that is open all year round. Visitors can watch dedicated chocolatiers through a large glass viewing window as master chocolatier Iain Burnett and his team at work in the kitchen, as well as enjoy a delicious selection of gourmet chocolates and other treats.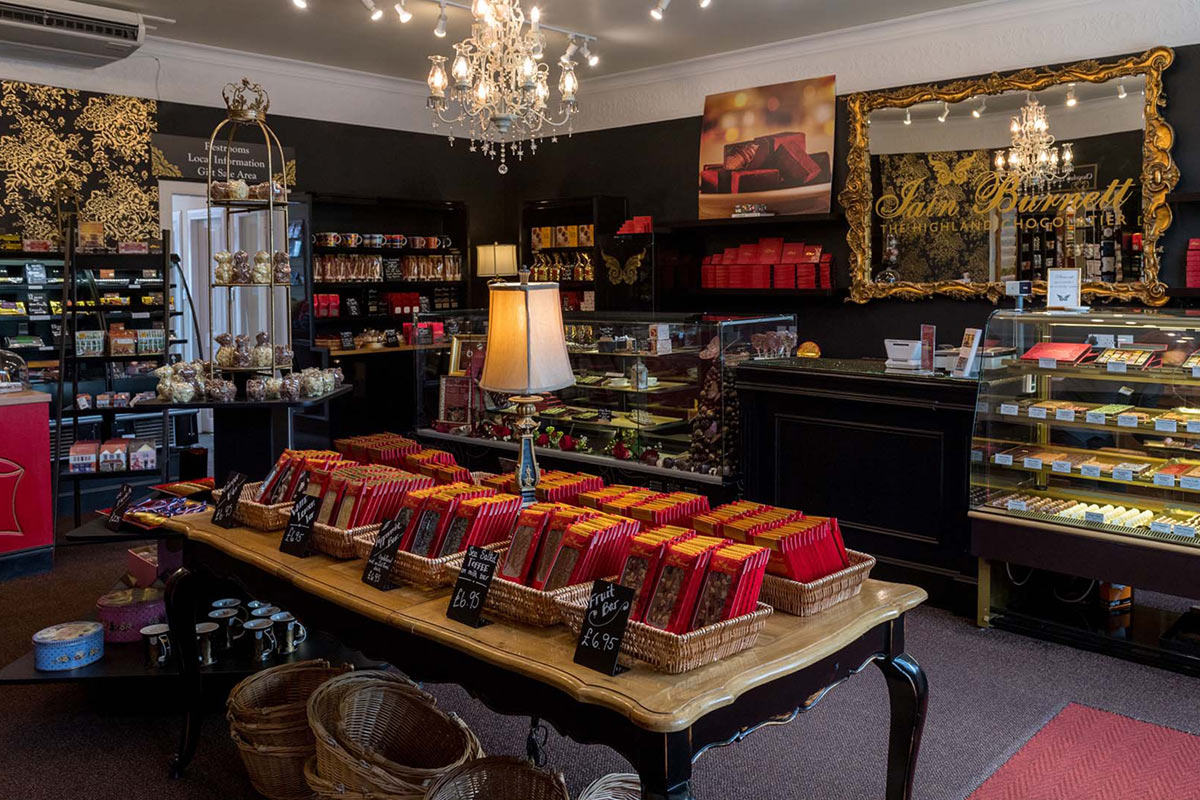 The Chocolate Lounge
The Chocolate Lounge is a haven for chocolate lovers, offering a range of drinks including The Highland Chocolatiers' legendary thick hot chocolate, coffee, tea & soft drinks, as well as a selection of cakes, pastries and other sweet treats.
You can also enjoy self-guided chocolate tastings across a range of velvet truffles. We recommend listening to the audio guide featuring Ian Burnett Highland Chocolatier, as you taste a little piece of chocolate heaven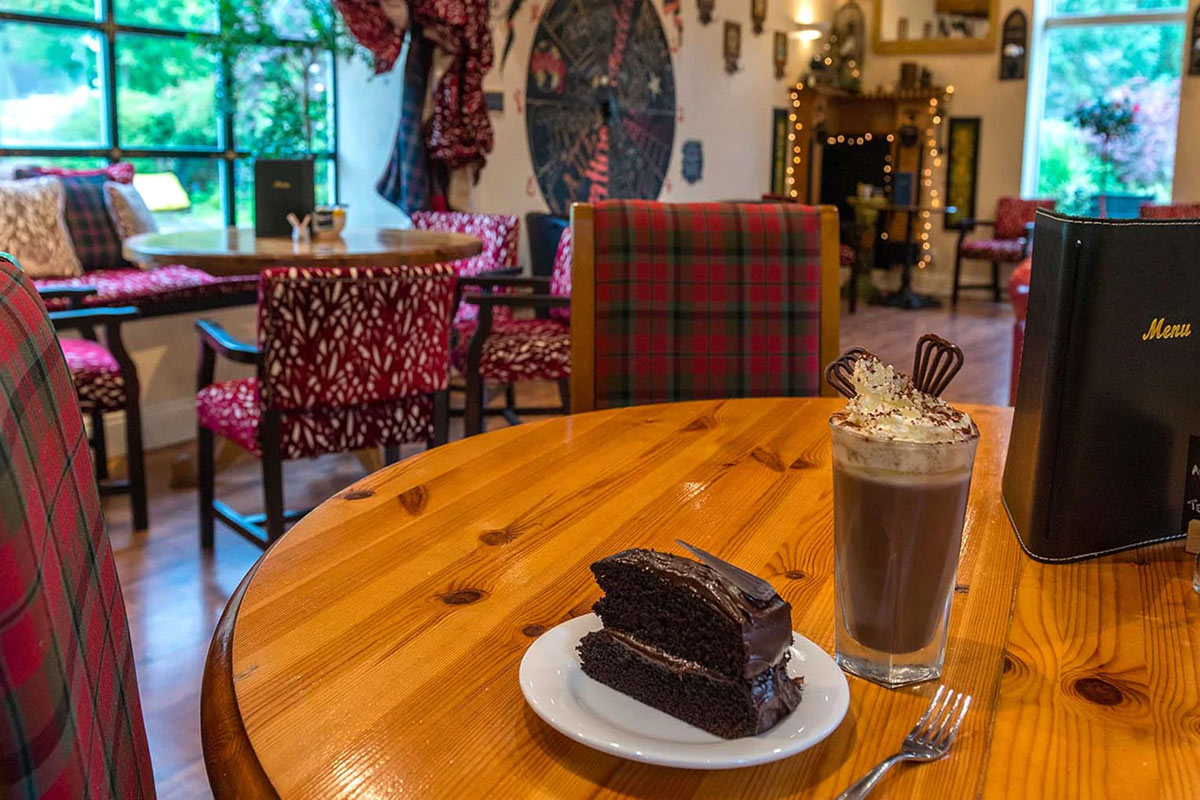 The Chocolate Exhibition
The Highland Chocolatier is also home to a unique chocolate exhibition, taking chocolate from its origins through to the modern day. The exhibition includes a journey through chocolate history, a range of interactive displays and exhibits including the cocoa processing methods, as well as the history of The Highland Chocolatiers' own single-origin bean.
You can also discover the distinct difference between mass produced chocolate and the gourmet chocolate produced by a master chocolatier such as Iain Burnett.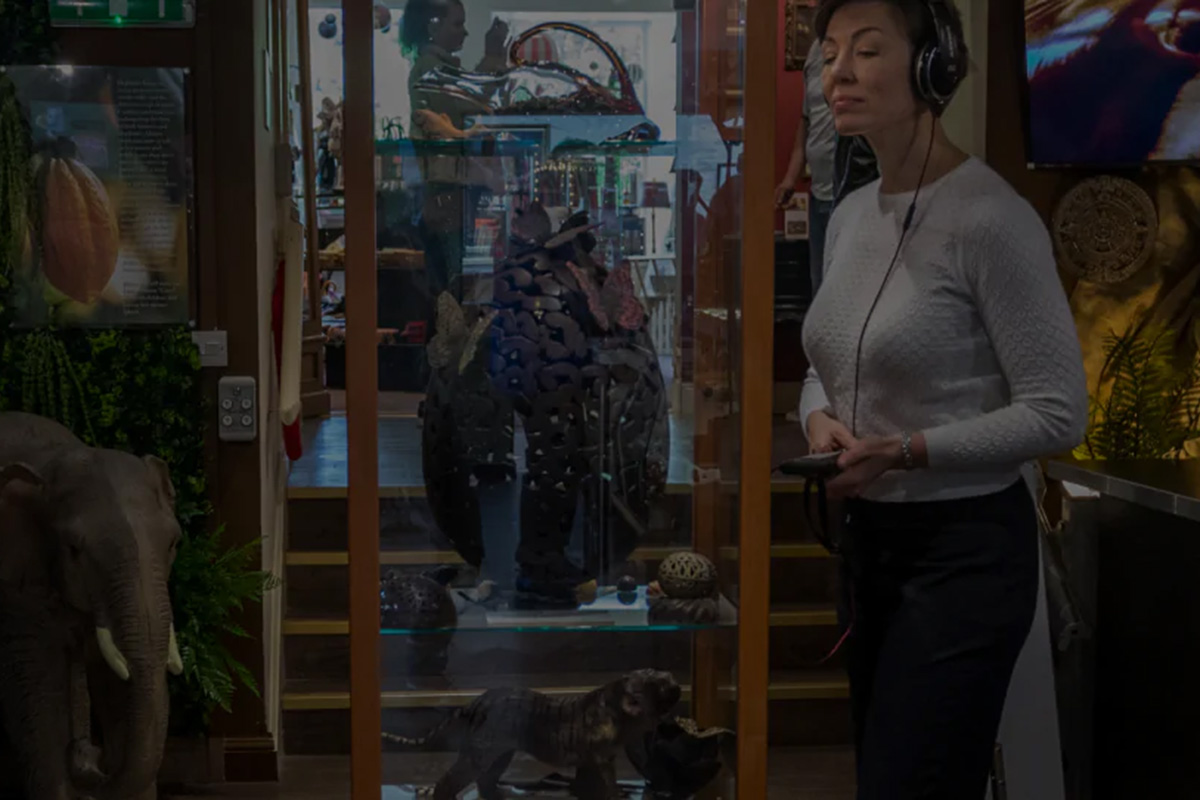 The Gift Showroom
If you are looking for the perfect gift, or simply want to indulge your own sweet tooth, then The Highland Chocolatier Gift Showroom is the place for you. The chocolate shop features Iain Burnett's range of truffles and chocolates, as well as hampers and other Scottish foodie gifts on offer, there is something for everyone.
The Highland Chocolatier also offers a bespoke service, where they can create unique chocolate gifts for any occasion.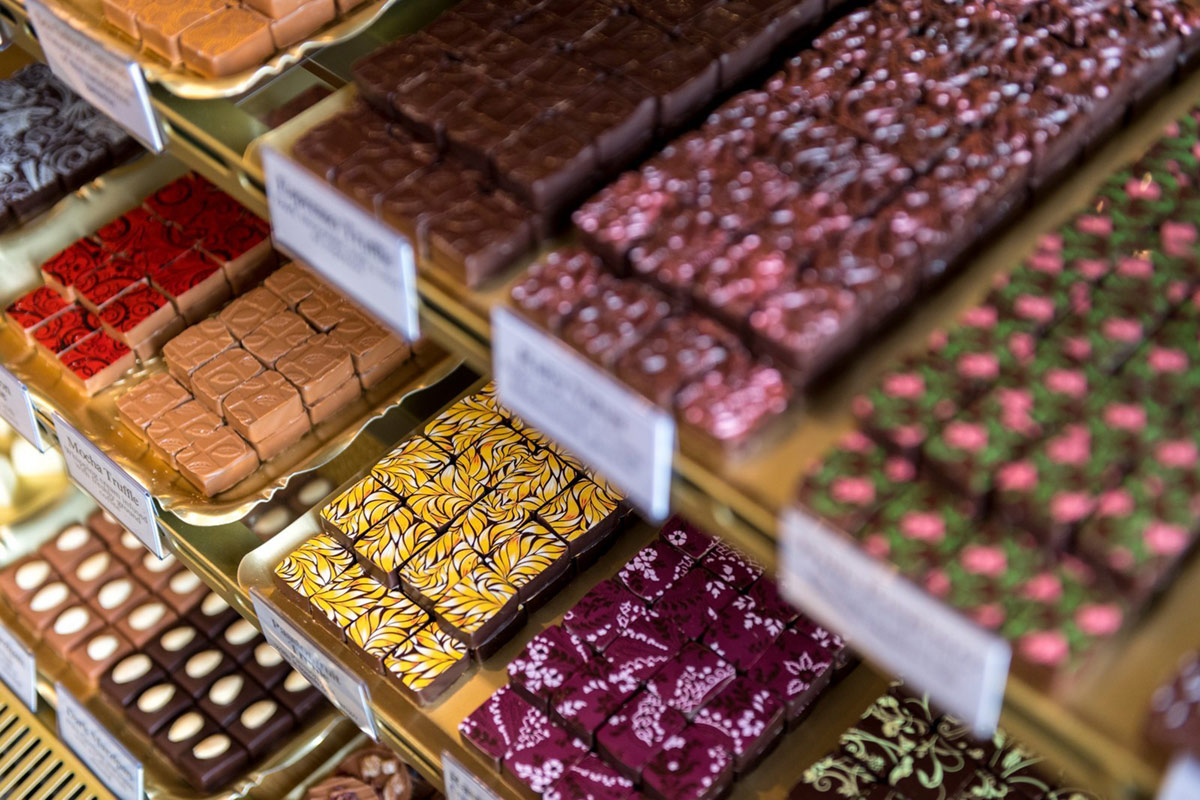 Guided Chocolate Tasting Events with The Highland Chocolatier
Iain Burnett, offers a range of guided chocolate tasting experiences either for corporate events or private parties.
Guests can enjoy a selection of Iain's award-winning gourmet chocolates, as well as learn about the different flavours and origins of the beans used to make them.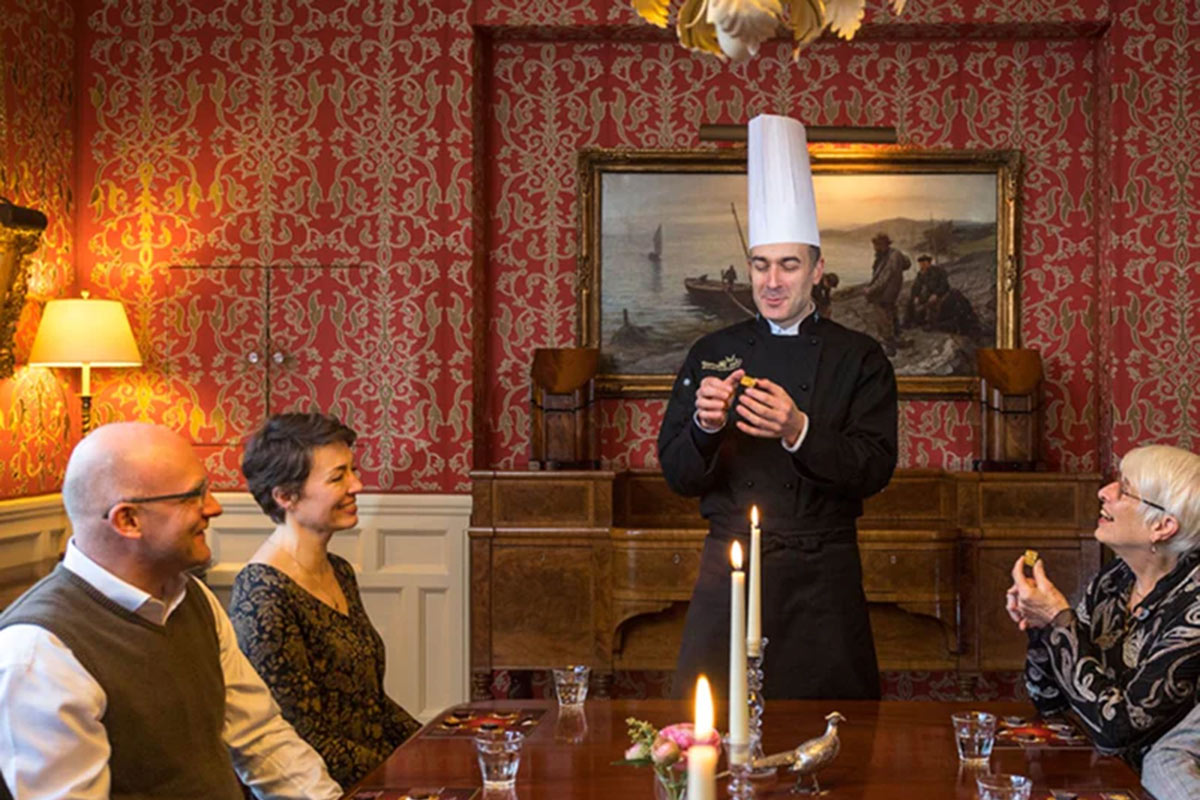 A Mouthwatering Experience
Whether you're a chocoholic and want to experience guided chocolate tastings in Highland Perthshire, spend some quality time with the family sipping a truly luxurious hot chocolate or are looking for the perfect box of chocolates as a gift, then a visit to Iain Burnett Highland Chocolatier is highly recommended.
Address: The Highland Chocolatier, Grandtully, Pitlochry PH9 0PL
Tel: 01887 840775
Website: highlandchocolatier.com