FROM THE HEART OF THE SCOTTISH HIGHLANDS
Taste Talk presents shared moments of pure enjoyment
Our Ambassadors based in the heart of Scotland conduct innovative tasting experiences for visitors to the Highlands. Whether travelling here from far away or based nearby, Taste Talk invites you to join one of its Flings designed to entertain and inform lovers of all things delicious.
Our pairings or Flings are held at celebrated hospitality venues across the country and at our base in beautiful Dunkeld in Highland Perthshire beside the mighty River Tay.

Each event provides a unique treat for lovers of fine foods wishing to savour the combined pleasures of two of Scotland's prized creations – the multi-awarded chocolate truffles of Iain Burnett married with a selection of Scotland's best distillations of whiskies and gins.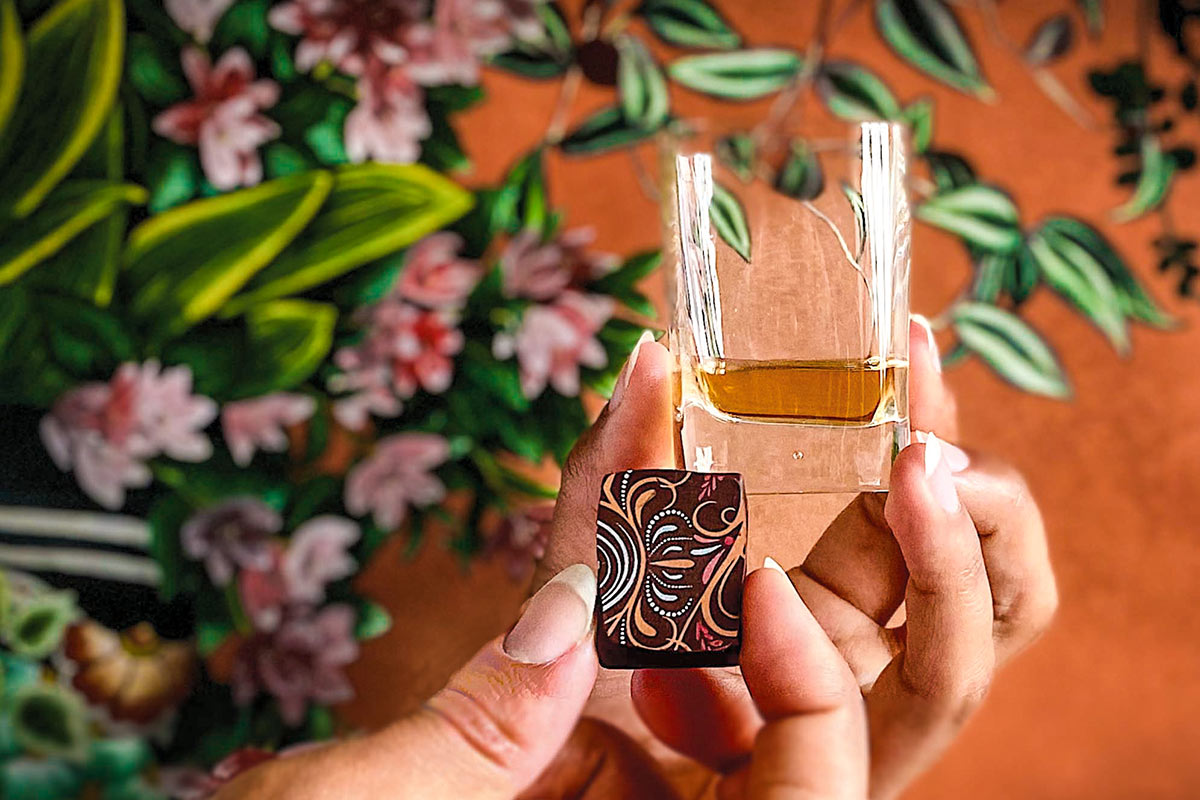 Perfect Harmony
We organise exclusive tasting events promoting the heavenly pleasures of premium chocolates paired with superior spirits. Our Flings are unique experiences devised for Highland visitors to learn about world-beating, locally crafted products in splendid hospitality settings.
Our Flings are blended with blissful music exclusively written and performed for Taste Talk by our country's world-famous singer-songwriter Dougie MacLean and his son Jamie.
Award-Winning Chocolates
Truffles lauded as the world's best made just a few miles from our home base.
Superior Quality Spirits
The finest distillations expertly selected and sampled for the perfect pairings.
Warm & Friendly Hosts
Fun-filled gatherings with music, movie clips, delicious tastes compered by knowledgeable ambassadors.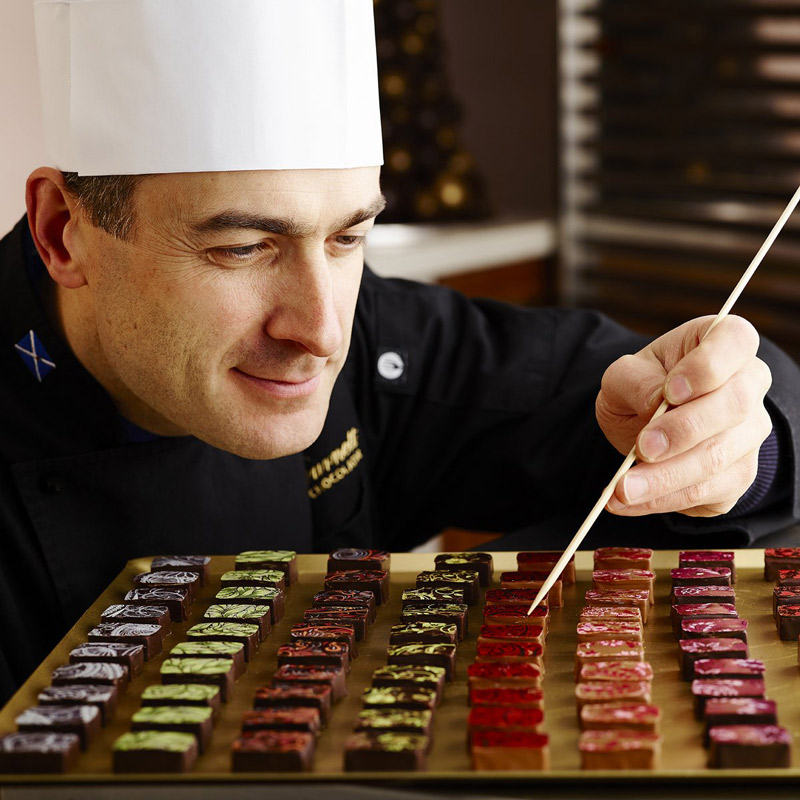 The Highland Chocolatier
Iain Burnett – the Highland Chocolatier – is recognised as a world-class artisan chocolatier with over 45 national and international awards. Based a few miles from Taste Talk, he is now the premier Scottish truffle expert which explains why distilleries are keen to match the textures and flavours of his truffles with their premium products.
Perfectly Paired Whiskies & Gins
Equally compelling is the story behind our whisky and gin selections. The art of producing the finest distillations is a crucial part of the story our Ambassadors communicate at every Fling. Just like the chocolates so lovingly crafted by Iain, the process is complex and dependent on the finest ingredients. Ancient recipes, the purity of the local watercourses, the quality of the grain, manipulated with distinctive skill.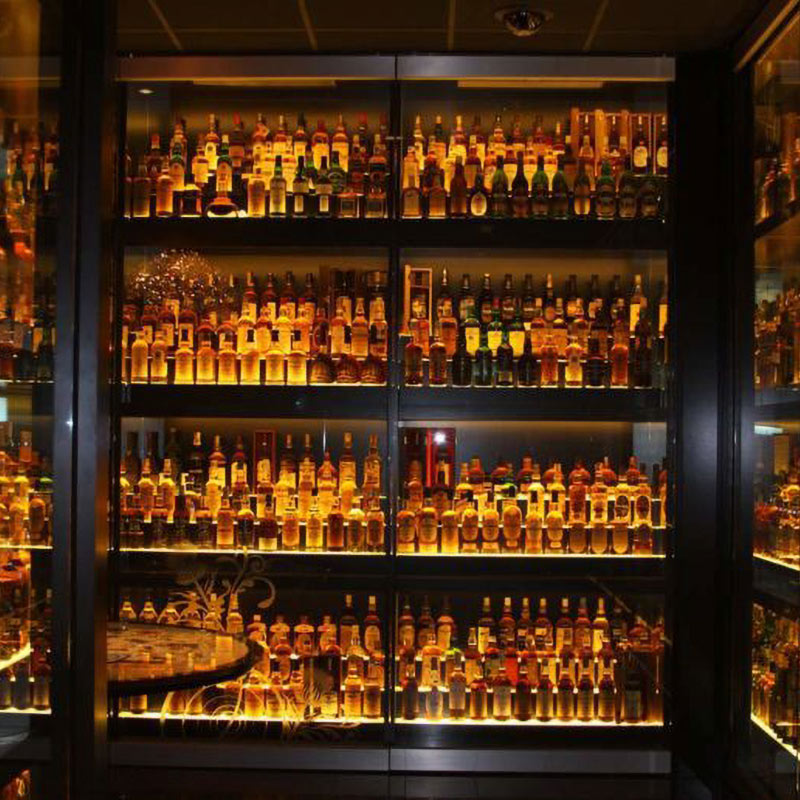 JOIN SCOTLAND'S VERY BEST
Being a Beacon Venue
Taste Talk is keen to cultivate a regular relationship with premium hotels and other hospitality venues. Flings will be held on their premises on a set day every month or every week, providing their guests with something novel and captivating.
Booking a Fling gathering is also a great way to enhance a standalone event such as weddings or conferences adding a pleasurable new dimension to every guest's stay.
Contact us at our Dunkeld home or call by if in Highland Perthshire.
The Perfect Gift – Our Taste Talk Kit
Our Taste Talk Kit brings the Fling to anyone anywhere wishing to enjoy this enjoyable experience with friends and family; perfect for all occasions including Burns Night and Hogmanay. This fabulous 'Scotland in a Box' of delights, suitable for four people, contains an exclusive CD of music specially written by Dougie MacLean and Jamie MacLean for Taste Talk; a guided Fling presented by Gillian, five miniatures of the spirits we have selected for pairing (The Gael Scottish gin, Edradour's Caledonia 12-year-old, The Macallan Double Cask Gold, Glengoyne's 18-year-old Highland Single Malt Scotch Whisky & the Highland Park 12-year-old Viking Honour) and a beautiful 20 box of Iain Burnett's truffles. This package of pleasures will be available to purchase at our home in Dunkeld and online.
Our Dunkeld Home
Taste Talk operates from our premises in the historic centre of Dunkeld close to the Market Cross. The mighty River Tay flows southwards a hundred yards away and is reached through an arch directly opposite. Part of the premises has been furnished to create a lovely Tasting Room, home of our regular Fling events.
Alongside is our bijou shop selling the chocolates, spirits and music we are so passionate to promote, and very soon our Taste Talk Kit, a truly great gift for all connoisseurs of these sublime pleasures.
Discover our Passion
Whether getting together with friends or joining a gathering of like-minded lovers of new taste experiences, each Fling event is a delightful adventure. We love unlocking these opportunities to help discover fresh ideas and learn more about the specialties of Bonnie Scotland.
Keeping in touch with all our customers is very important to us so please register your details. We will send occasional news about our happenings, and of our special offers.