Highland Park Distillery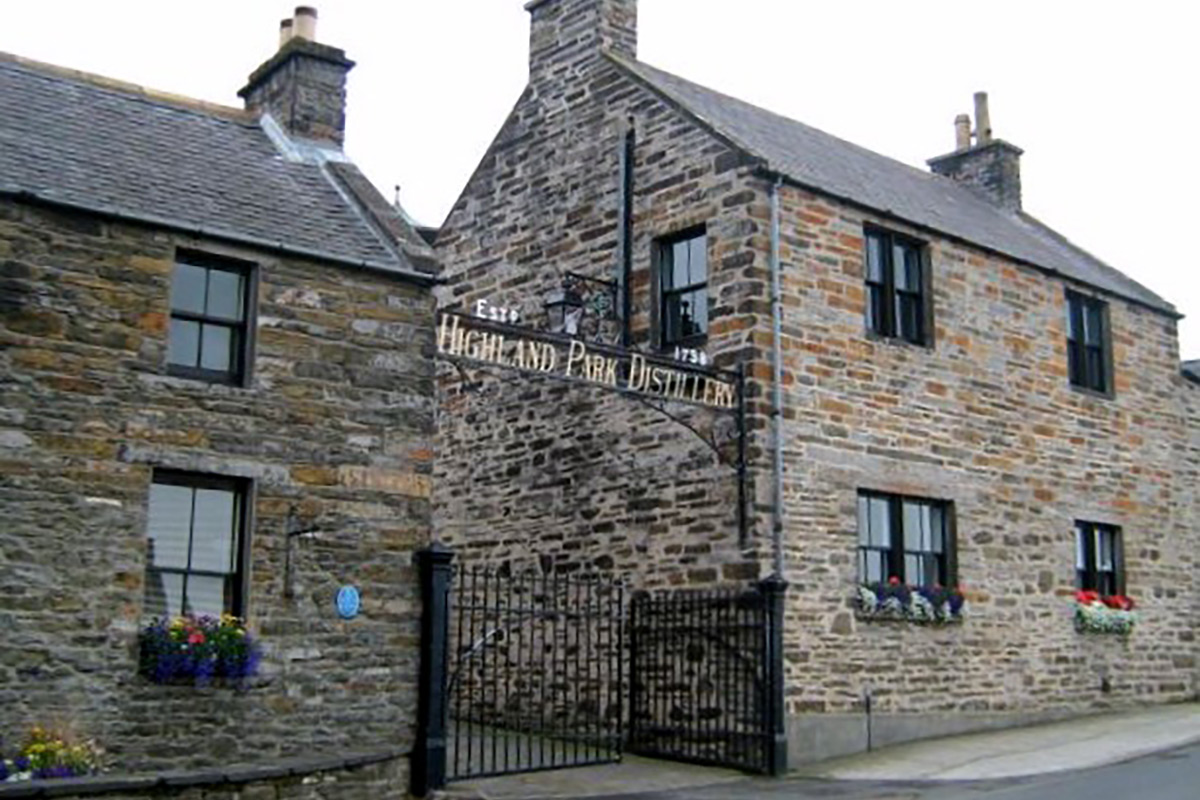 Highland Park is a Scotch whisky distillery in Kirkwall on the Orkney Islands, Scotland. The distillery is owned by The Edrington Group which also owns The Macallan, The Glenrothes, Naked Malt & The Famous Grouse whiskies.
The Highland Park distillery in Kirkwall was founded in 1798 by Magnus Eunson, a direct descendant of an Orcadian family with a long history of illicit whiskey making. The distillery changed hands several times before being bought by Highland Park Limited in 1895. Highland Park was one of the first distilleries to be run by a limited company.
Highland Park distillery went through a period of decline in the early 20th century, but was revived in the late 1960s by then-owner Stanley P. Morrison. Morrison's son, Robert G. Morrison, oversaw a major expansion of the distillery in the late 1980s and early 1990s. The distillery is currently overseen by master distiller Gordon Motion.
Fast forward 220 years later and Highland Park is now one of the ten oldest working distilleries in Scotland. Its incredibly popular distillery and visitor centre, plus its dedicated whisky store in the Kirkwall make Highland Park one of the most popular tourist attractions in Scotland.ake Highland Park one of the most popular tourist attractions in Scotland.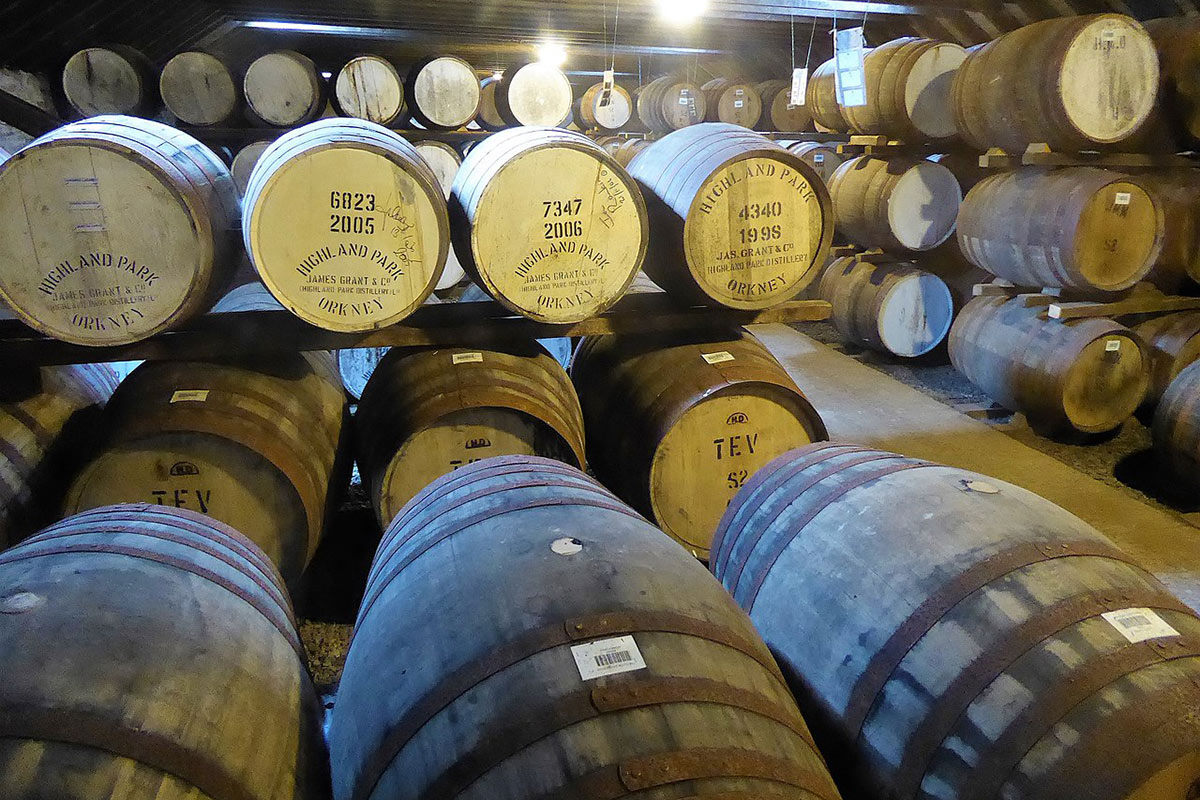 Award-Winning Whisky
Highland Park is best known for its award-winning whisky. The distillery has won numerous awards, including the prestigious title of "Best Spirit in the World" at the San Francisco World Spirits Competition in 2007 and multiple gold medals at the prestigious International Wine & Spirit Competition. In 2017, Highland Park was named "Distiller of the Year" at the IWSC, becoming the first Scotch whisky distillery to win the award in 20 years.
Highland Park's core range includes 12-year-old, 18-year-old, and 25-year-old single malt expressions. The distillery also produces a number of special edition and limited edition bottlings, as well as a range of single-cask bottlings.
The Highland Park 12-Year-Old
This single-malt scotch whisky is the core expression of the Highland Park range and is a staple of many Scotch whisky drinkers' collections. It also features in our Taste Talk Kit. The 12-Year-Old Viking Honour is a beautifully balanced dram, with notes of oranges, vanilla cream, heather, honey and smoke.
Highland Park 18-Year-Old
Highland Park's flagship single malt whisky is widely regarded as one of the best whiskies in the world. The 18 Year Old Viking Pride single malt was awarded a perfect score of 100 points by whisky expert Jim Murray in his Whisky Bible.
Highland Park 25-Year-Old
A special release from the distillery and is only available in limited quantities each year. The 25-Year-Old single malt is a rich, full-bodied whisky with notes of dried fruits, spice and smoke.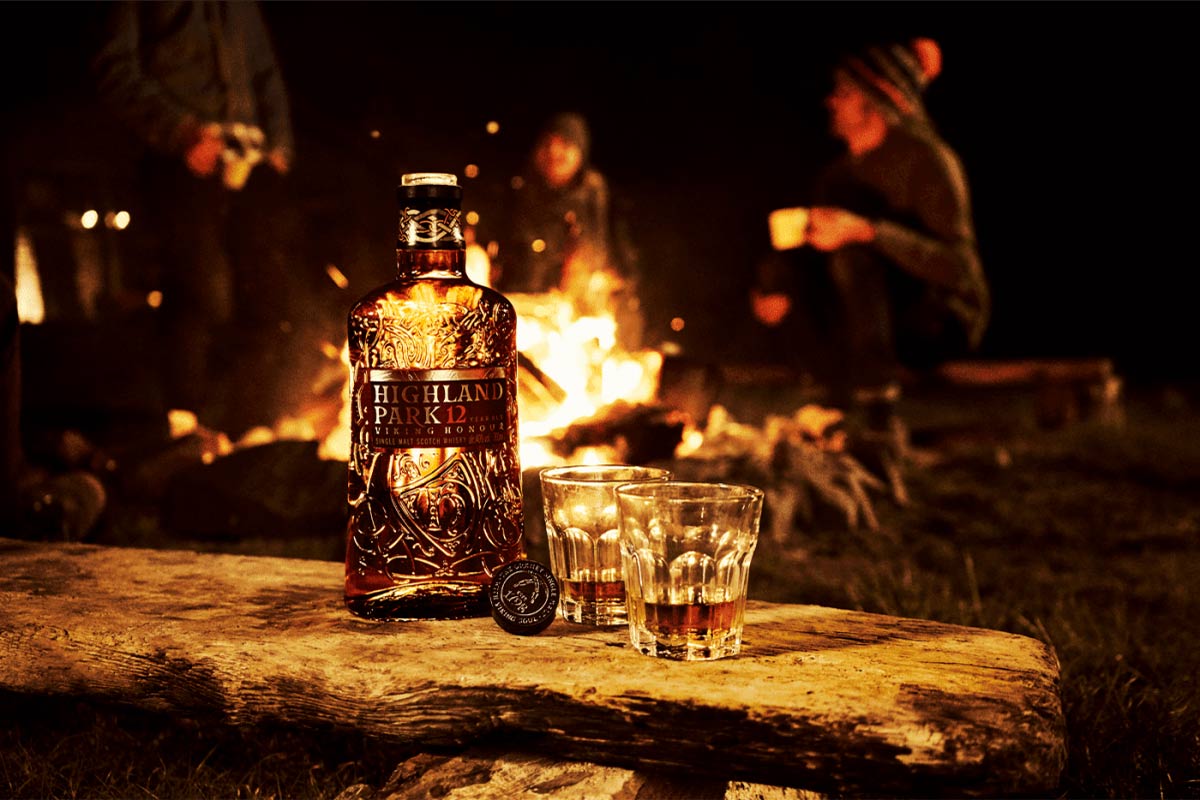 Something Magic In The Malt
Highland Park distillery is one of only a handful of Scotch whisky producers that still uses Orkney smoky, heather peat in the malt kiln. The peat, which is cut from Hobbister Moor, creates a wild harmony of contrasting flavours found in their single malt.
Highland Park Distillery and Visitor Centre
Highland Park is one of the most popular Scotch whisky brands in the world and is available in over 100 countries. As one of the ten oldest working distilleries in Scotland, it's no surprise that the distillery and visitor centre welcomes around 80,000 visitors per year, making it one of the most visited tourist attractions in Scotland.
Visitor Centre Experiences
The visitor centre at Highland Park distiller offers a range of tours and whisky-tasting experiences, from their wild harmony experience to their rare and exclusive experience.
Wild Harmony Experience
A foray into the discovery of Highland Park: its history, the distillery and of course an opportunity to taste the 12-year-old Viking Honour and 18 Year Old Viking Pride single malt whiskies.
Norse Legends Experience
For those looking for something more special the Norse Legends Experience gives Highland Park distillery visitors an opportunity to trial four award-winning whiskies from their Valhalla Collection as well as an opportunity to purchase a single cask malt whisky.
Orcadian Vintages Experience
For whisky aficionados who are looking for something extra special the Orcadian Vintages Experience includes tutored tastings of four spectacular single malt vintages – 1968, 1970, 1971 and 1976 all by an open fire in the Highland Park distillery Eunsion room.
Rare and Exclusive Experience
If you're looking for something magic, whisking you away to places far beyond the norm then the this may be for you. Be one of only a few to taste the exceptional rarities of a 46-year-old single cask. You won't find this available at the Highland Park distillery shop, it's reserved for exclusive guests only.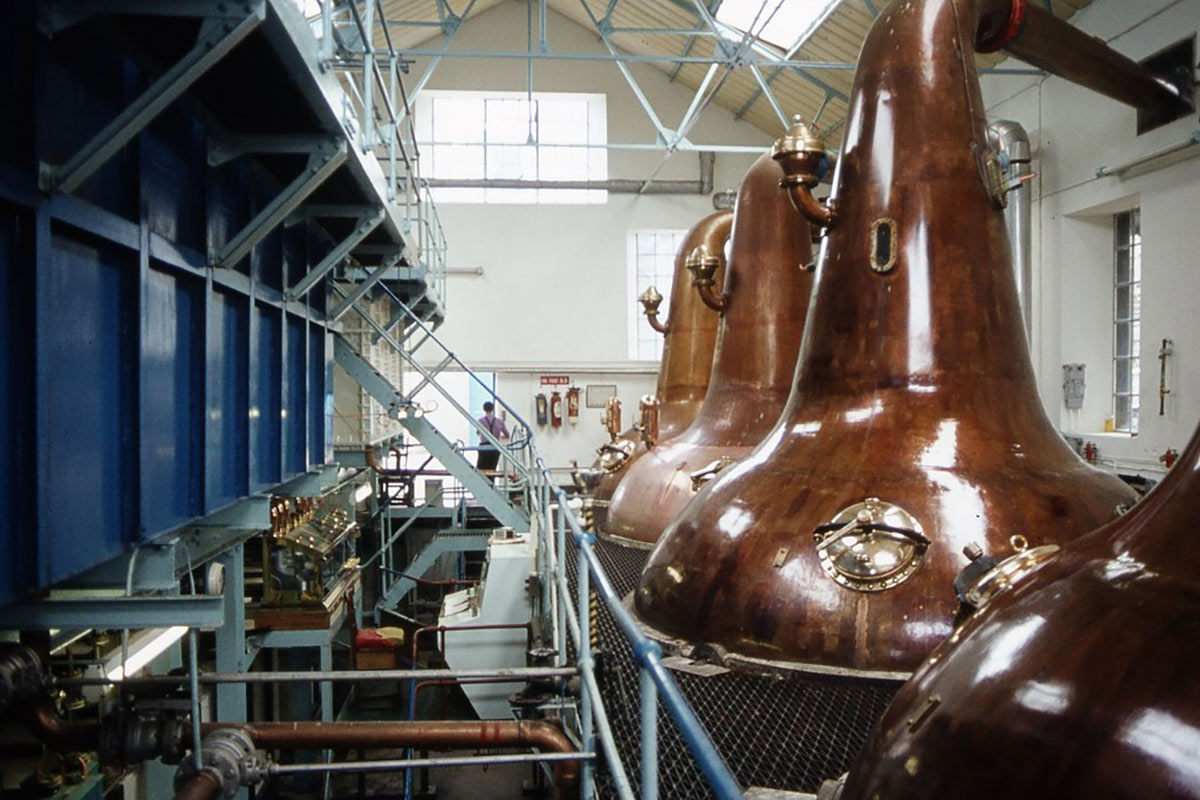 Planning Your Visit To The Highland Park Visitors Centre
We suggest all tour bookings should be made in advance to make sure they can fit you in. You can book online or by telephone. In some rare circumstances, there may be available tours that can be booked at the visitor centre, but we suggest not taking the risk.
While you're there visitors can also enjoy a dram or two in the on-site whisky bar, or pick up a bottle of their favourite Highland Park expression in the dedicated whisky store
Whether you're a whisky enthusiast or just looking to learn more about this iconic Scottish spirit, a visit to Highland Park Distillery is a must-do on any trip to Scotland.
Kirkwall Whisky Shop
The distillery shop stocks a wide range of Highland Park products, including whiskies, glasses, and other branded merchandise. Visitors can also purchase tasting flights and take part in guided tours of the distillery.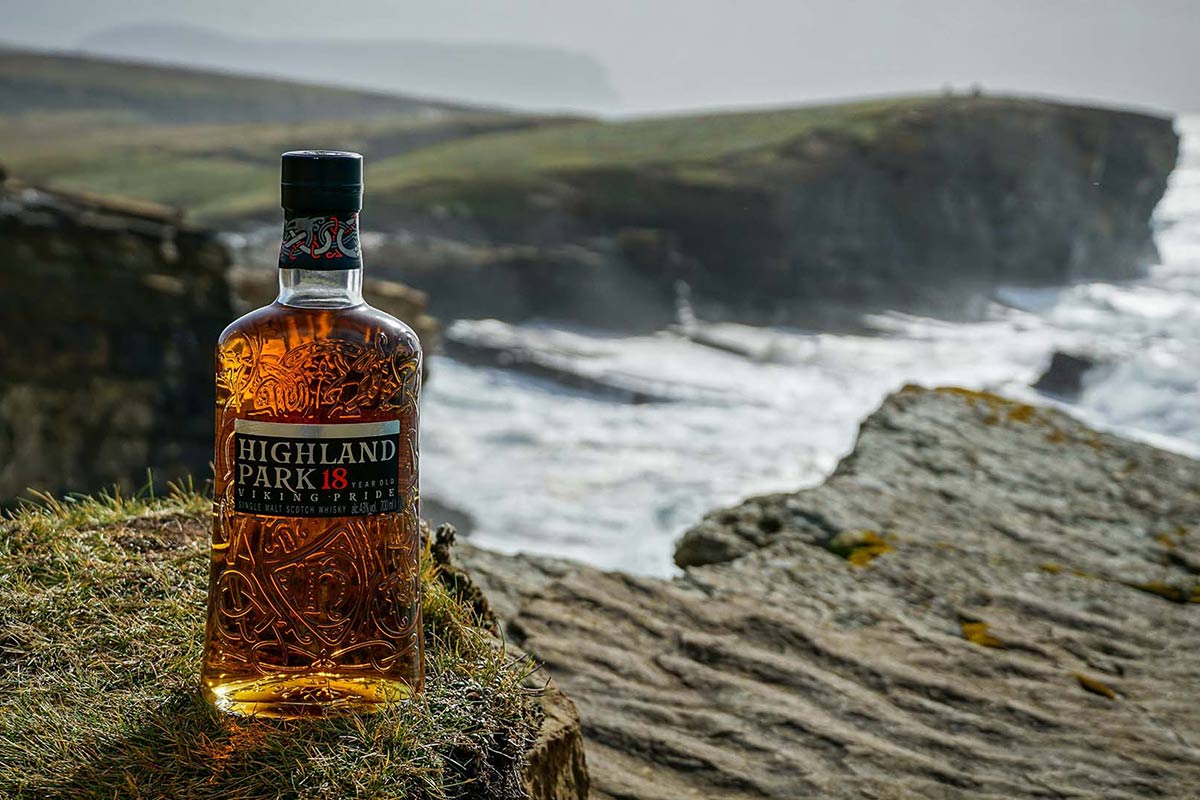 How Do I Get To The Highland Park Distillery?
The Highland Park distillery and visitor centre is located in Kirkwall, on the main island of Orkney. The best way to get there is by car or bus, as there is no airport on the island.
There are several car rental companies located in Kirkwall, and the distillery is located just a short drive from the city centre. There is also a regular bus service that runs between Kirkwall and the distillery.
Address: Highland Park Whisky Distillery, Holm Rd, Kirkwall, KW15 1SU, UK
Tel: 01856 885604
Website: highlandparkwhisky.com