Dunkeld Restaurants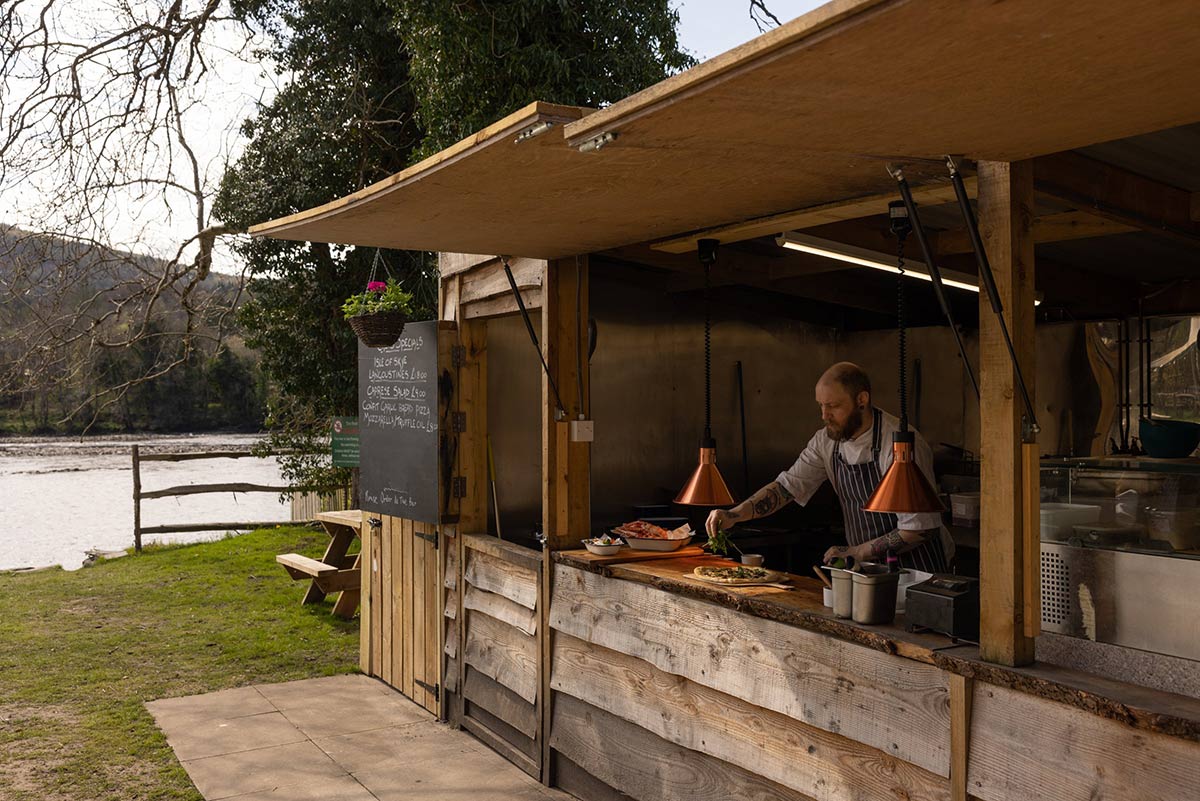 Dunkeld, a picturesque town in Perthshire, Scotland, is a foodie's paradise, boasting a wide variety of restaurants, cafes, and eateries that cater to all tastes and budgets.
The fantastic setting of the town, surrounded by lush greenery and set against the backdrop of the stunning River Tay, adds to the charm of the dining experience.
Whether you are looking for a cosy pub, a trendy cafe, a sumptuous breakfast, a wide range of dishes, an indulgent dessert, or a delightful afternoon tea, Dunkeld's restaurants have it all. The town's eateries are renowned for their quality food and drink, as well as their great music and beautiful gardens, making it the perfect destination for food lovers and nature enthusiasts alike.
Modern Scottish/British Restaurants
Dunkeld House Hotel
The Dunkeld House Hotel restaurant is the perfect place to experience the best British and Scottish produce in an elegant and relaxed setting. Suppose you're seeking locally-sourced ingredients and want to explore innovative and traditional dishes reflecting the area's rich culinary heritage. In that case, this is a go-to restaurant in Dunkled.
Whether you are in the mood for a hearty Scottish breakfast, a light lunch, or a decadent dinner, the restaurant's talented chefs will make your meal memorable.
To complement your dining experience, the restaurant also boasts an extensive wine list, carefully curated to complement the flavours of the food. The well-stocked bar, with its selection of spirits, beers, and cocktails, is the perfect place to raise a glass and unwind after a long day of exploring the beautiful town of Dunkeld.
Address: Blairgowrie Road, Dunkeld PH8 0HX
Tel:  01350 727771
Website: dunkeldhousehotel.co.uk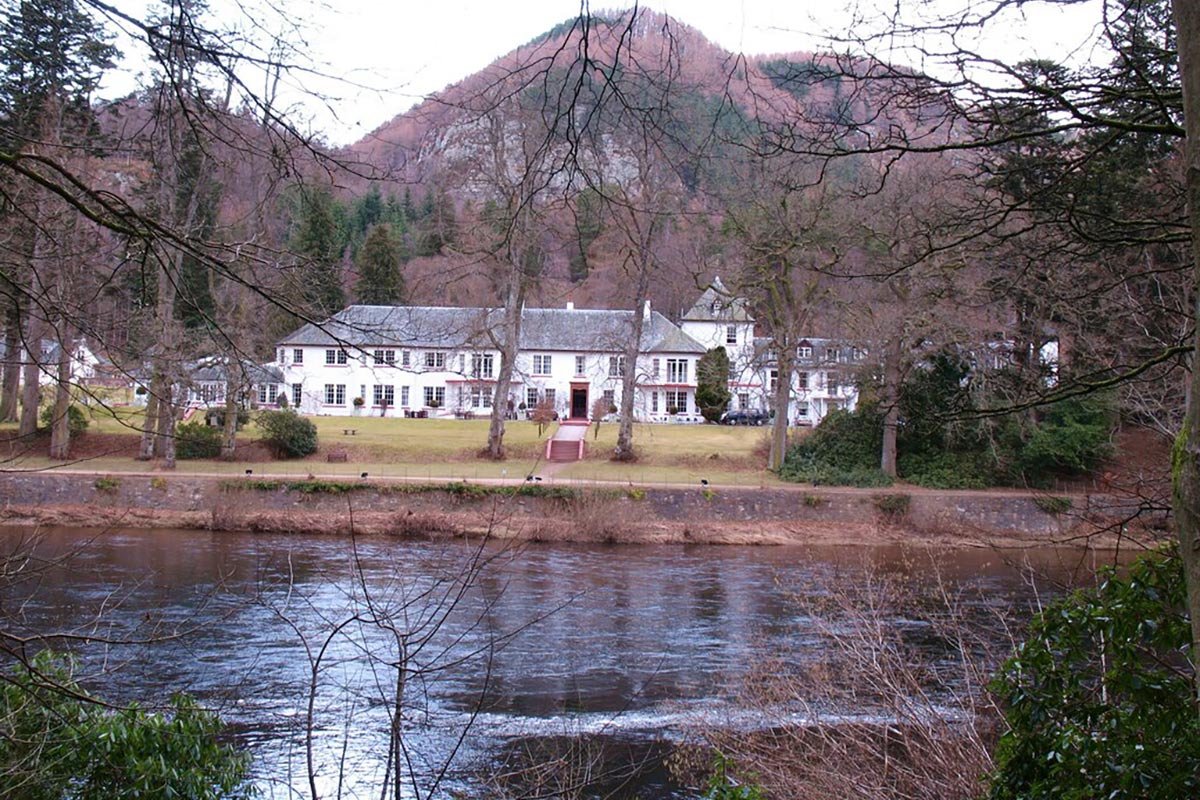 Perth Arms Hotel
Thanks to its welcoming pub and restaurant, the Perth Arms Hotel is a popular destination for locals and visitors. Whether you are looking for a casual meal or a more formal dining experience, the restaurant has a wide range of dishes to satisfy any hunger and plenty of desserts for afters.
The pub is the perfect place to relax and unwind with friends, with a great selection of drinks, including local beers and spirits at the bar. If you're feeling peckish in the afternoon, the Perth Arms Hotel also offers a delicious afternoon tea with a selection of sandwiches, scones, and cakes to eat.
Address: High St, Dunkeld PH8 0AJ
Tel: 01350 727270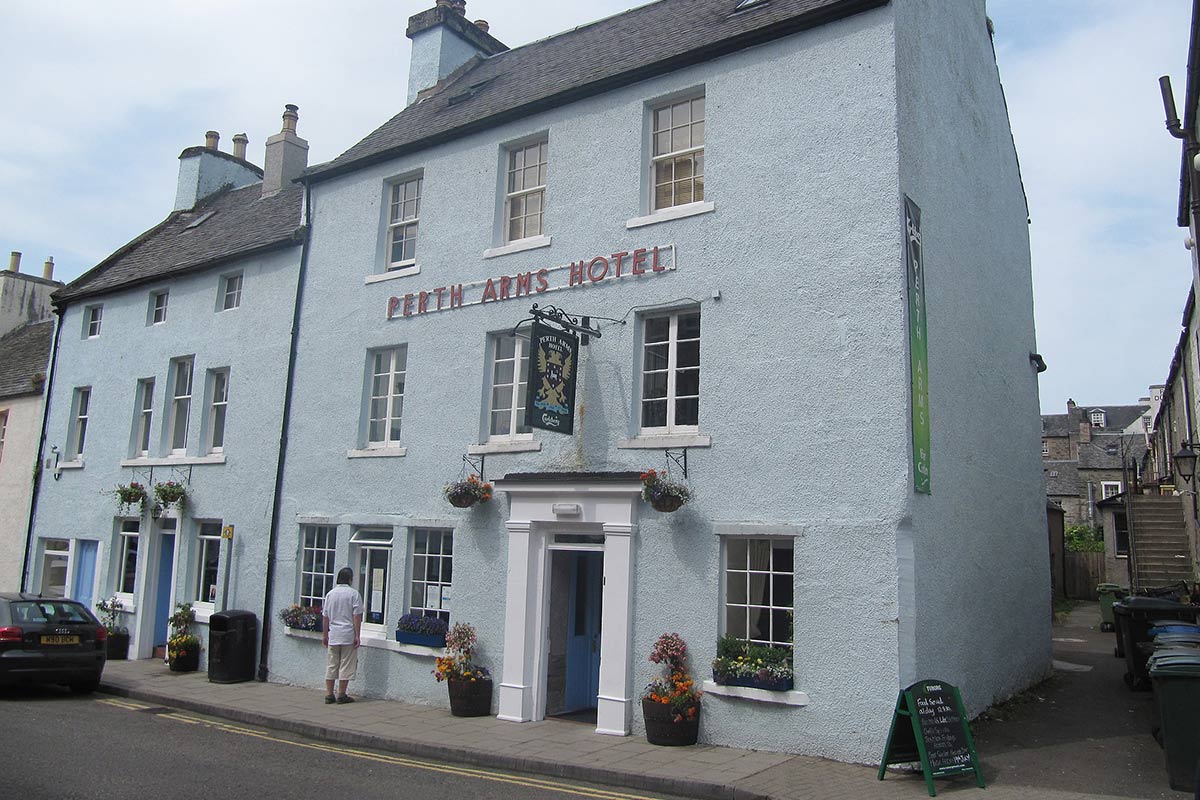 The Clootie Dumpling
Named after the delicious traditional Scottish dessert that has been enjoyed for generations. Dunkeld's The Clootie Dumpling is far more than its namesake pudding. This charming coffee shop cafe offers our customers a cosy place to relax after a day of exploring the local sites. Everything on the Clootie Dumpling menu is carefully crafted to celebrate traditional Scottish fayre and is skillfully prepared in-house daily.
Address: 6 Cathedral St, Dunkeld PH8 0AW
Tel: 01350 728111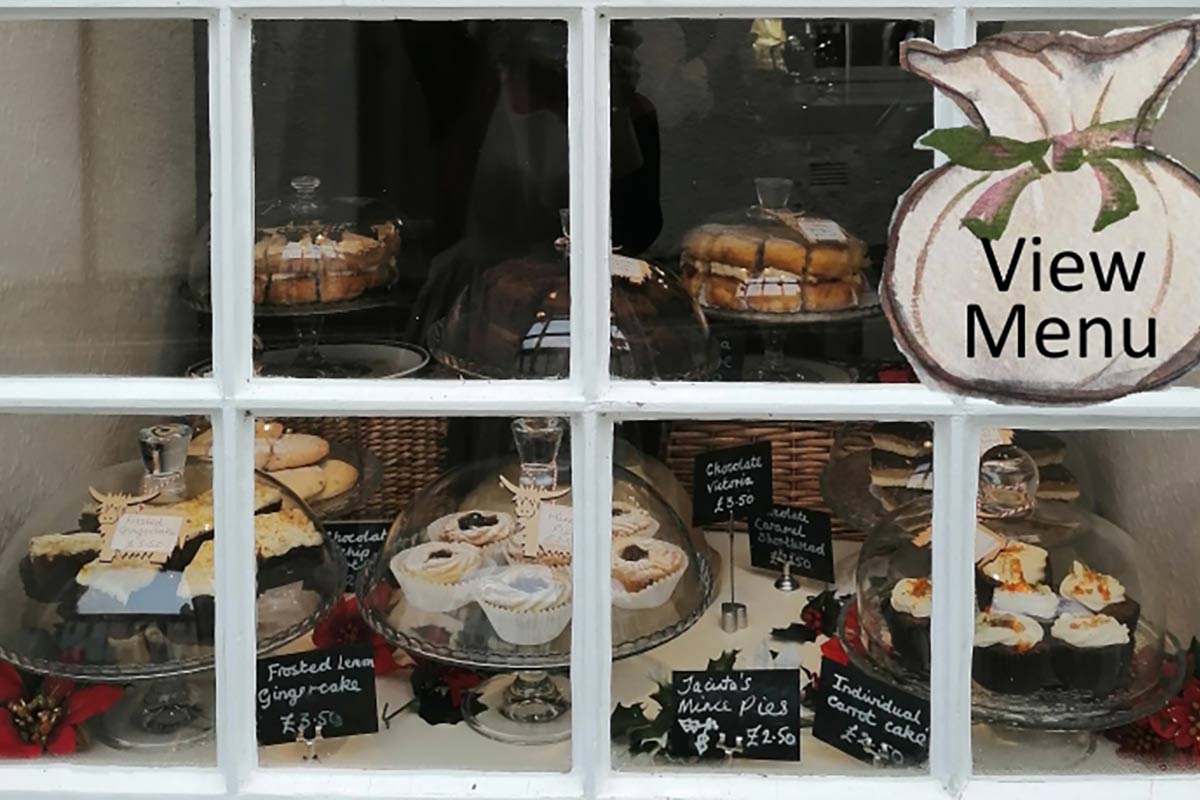 Dunkled Fish Bar
The Dunkeld Fish Bar is a popular spot for locals and visitors hungry for delicious, freshly cooked fish and chips. Located in the heart of Dunkeld, this traditional British chippy offers a wide range of seafood, including cod, haddock, and plaice, all cooked to crispy perfection.
It's also the only place in Dunkeld to experience a culinary tradition of Scotland, the deep-fried haggis.
If you're looking for a tasty and affordable meal in Dunkeld, the Dunkeld Fish Bar is a great choice. With generous portions and reasonable prices, it's the perfect place to enjoy a classic British meal with a Scottish twist. So why not stop by and sample their award-winning fish and chips supper?
Address: 12 Atholl St, Dunkeld PH8 0AR
Tel: 01350 727486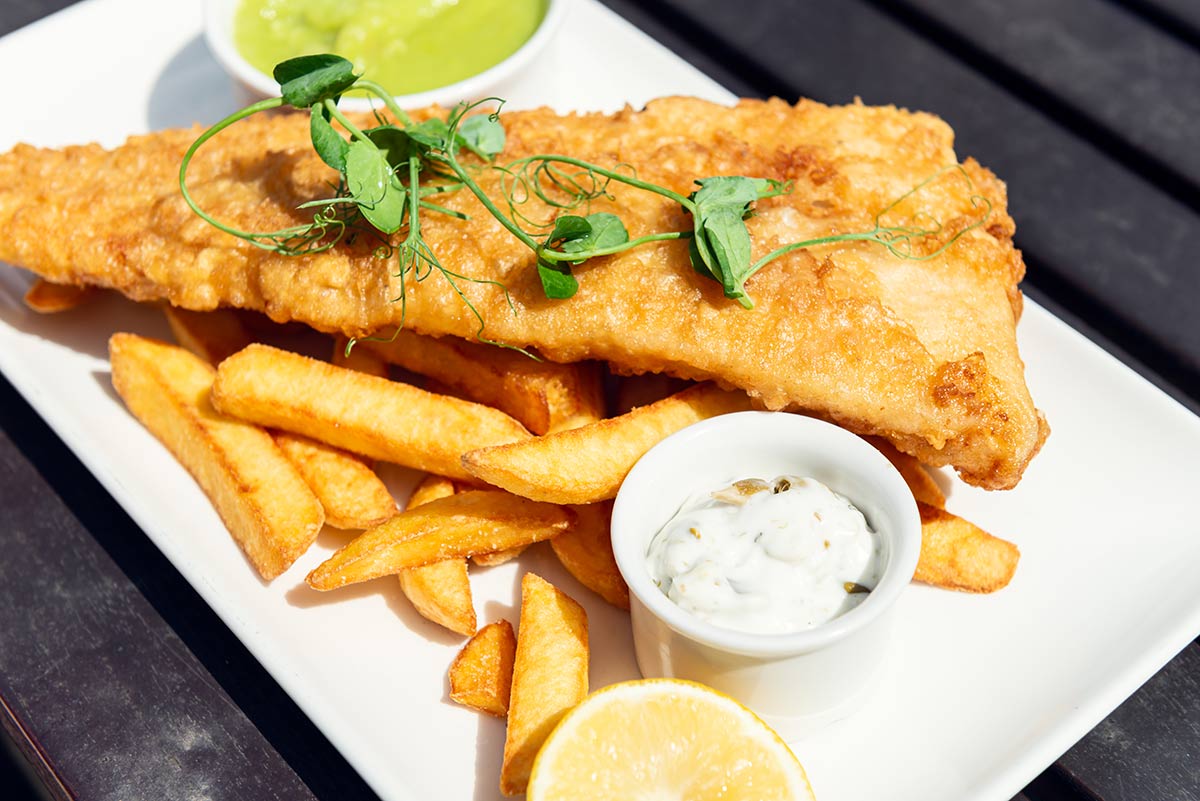 The Craft Diner
The Craft Diner is a unique dining destination that has taken the Scottish Highlands by storm. As the first craft burger bar in the area, it offers a fresh and exciting take on the classic American diner experience. The menu is full of delicious and creative burgers made with locally-sourced, high-quality ingredients cooked to perfection.
Address: Birnam Glen, Birnam, Dunkeld PH8 0BN
Tel: 07713 455291
Website: thecraftdiner.co.uk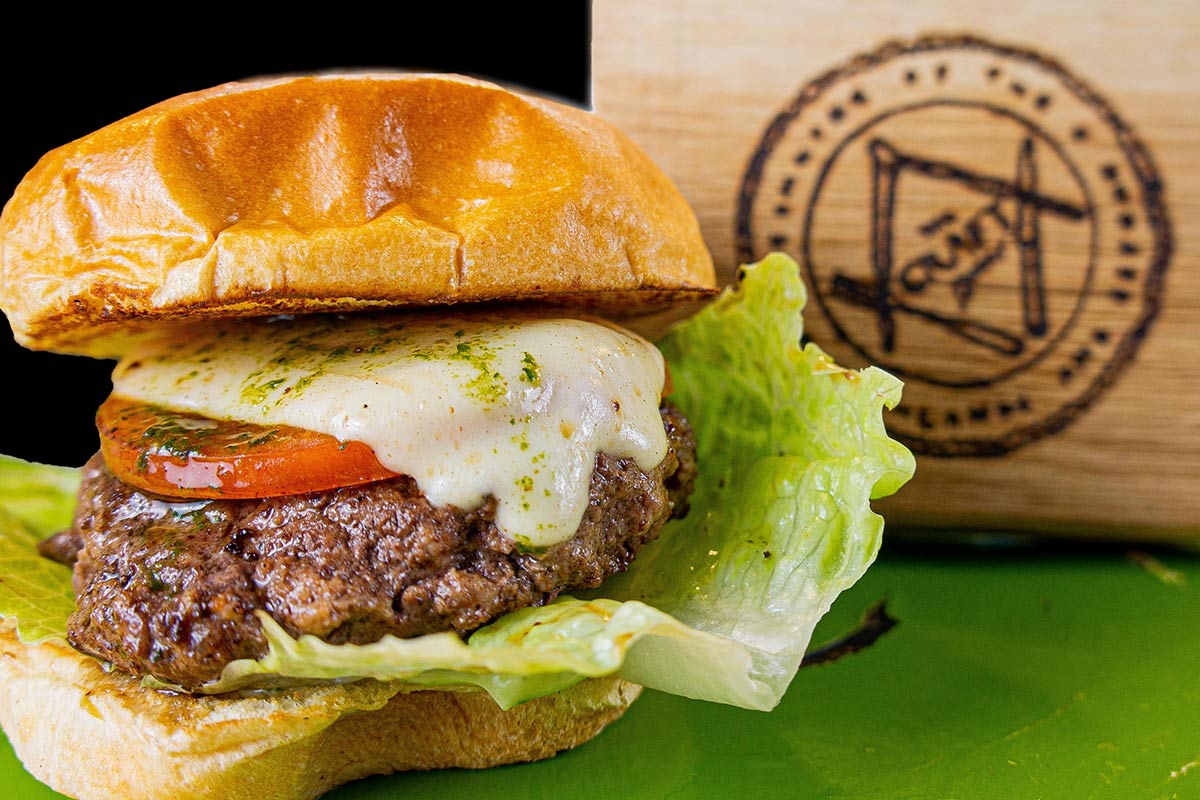 The Scottish Deli
The Scottish Deli is a haven for food and wine lovers alike. This unique deli and wine merchant is located in the heart of Scotland and offers an incredible selection of wines from around the world and a wide range of local Scottish produce.
In addition to its impressive wine selection, the deli offers a range of Scottish produce, from artisan cheeses and cured meats to fresh seafood, freshly baked bread and seasonal vegetables. The deli's commitment to supporting local producers ensures that every product is of the highest quality and flavour.
One of the deli's most popular events is its tapas nights, where customers can sample a range of small plates made from the deli's delicious products. These evenings are a great way to experience the flavours of Scotland and the wider world in a relaxed and informal setting.
Address: 1 Atholl St, Dunkeld PH8 0AR
Tel: 01350 728028
Website: scottish-deli.com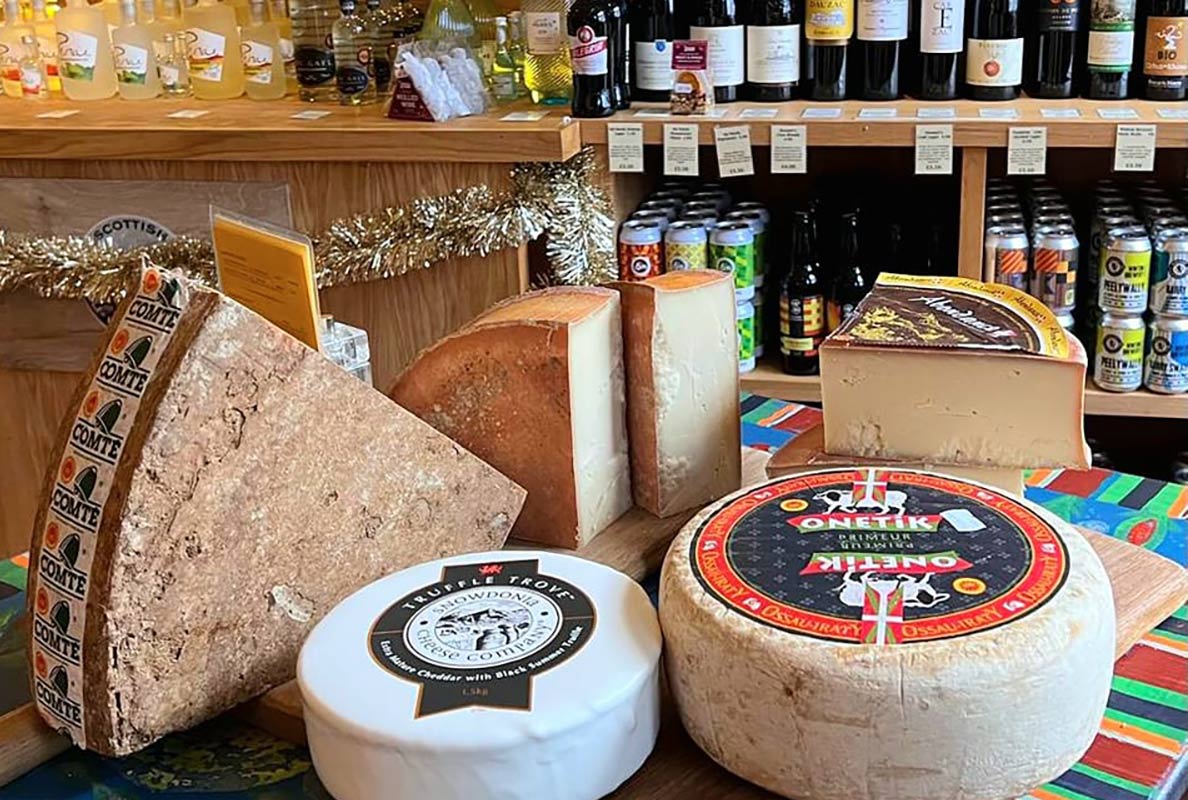 Restaurants on the River Tay
The Taybank
The Taybank is a hidden gem on the banks of the beautiful River Tay in Scotland. The restaurant is known for its stunning views and delicious food, which draws visitors from near and far. Due to its popularity, requesting a table inside in advance is advisable to ensure you take advantage of this unique dining experience.
If you're looking for something more casual, the Taybank also has a pub area that offers stone-fired pizzas on the banks of the Tay. It's the perfect spot to relax and enjoy a delicious meal while enjoying the beautiful scenery.
Address: Tay Terrace, Dunkeld PH8 0AQ
Tel: 01350 677123
Website: thetaybank.co.uk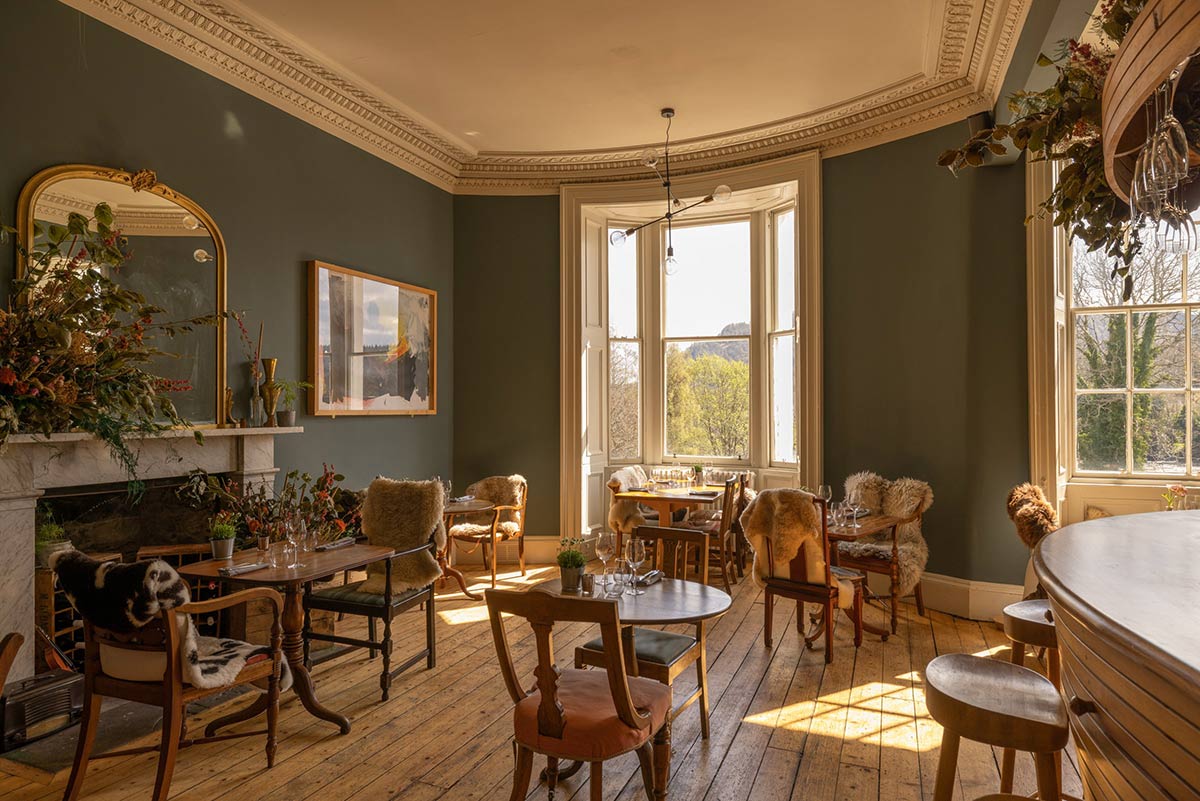 Birnam Arts
Birnam Arts is a vibrant community arts centre in the heart of Birnam, Scotland. In addition to hosting various cultural events, performances, and exhibitions, they also have a cafe that serves up food and drinks to visitors.
The cafe at Birnam Arts is known for its freshly prepared, locally sourced dishes, which cater to a range of dietary requirements, including vegetarian and vegan options. The cafe prides itself on using high-quality ingredients that are both sustainable and ethically sourced, ensuring that every dish is bursting with flavour.
If you're in the area, stop by the cafe at Birnam Arts for a bite to eat and a taste of the local culture.
Address: Station Rd, Birnam, Dunkeld PH8 0DS
Tel: 01350 727674
Website: birnamarts.com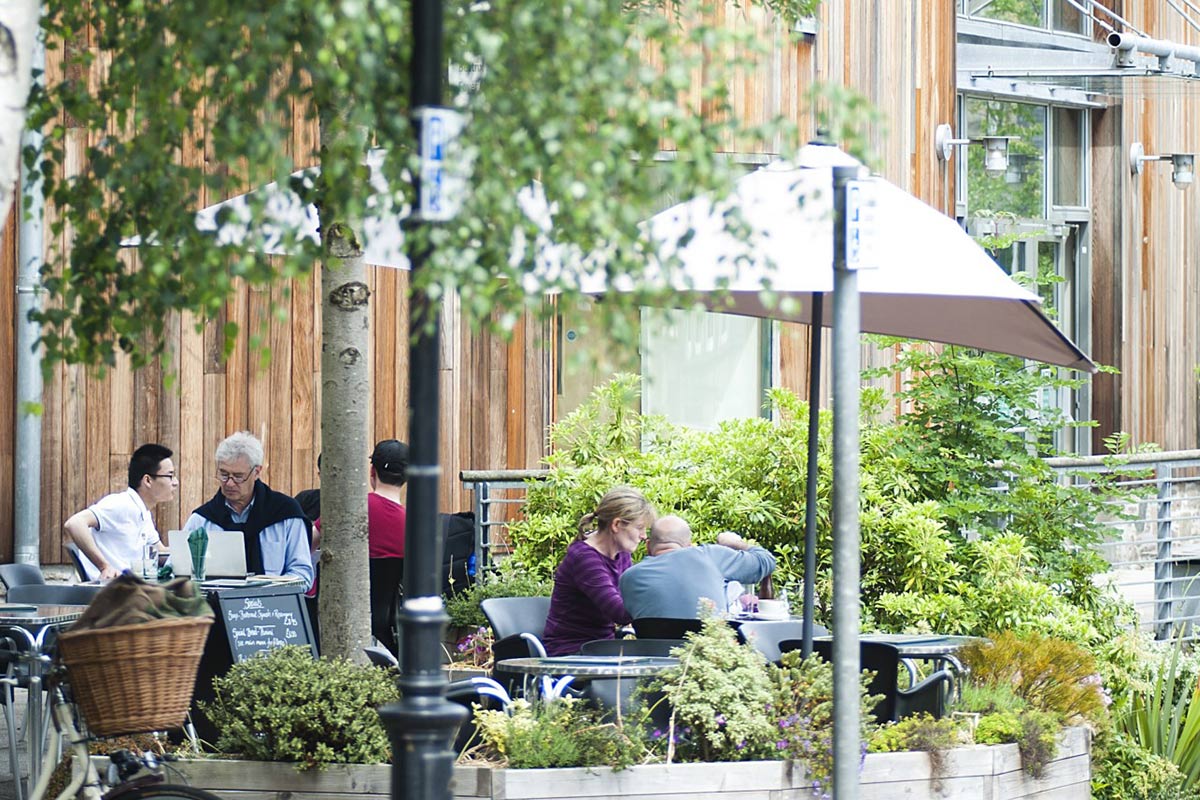 Did we miss out on one of your favourite Dunkeld Restaurants?
Being in one of the Scottish Highland's most beautiful villages, we're spoilt for choice when it comes to choosing a place to eat. We'd love to hear from you if we've missed your favourite restaurant in Dunkeld and Birnam.